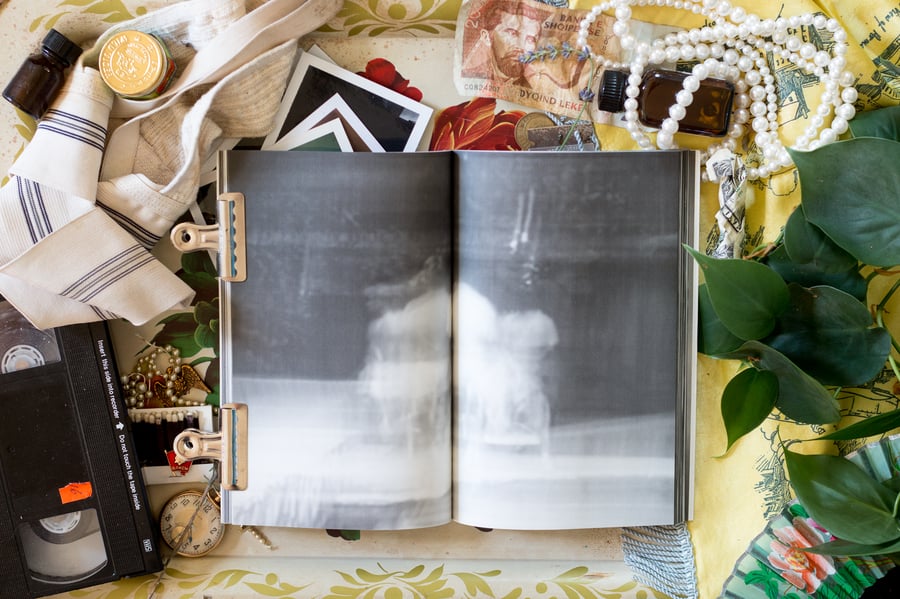 The Porno Landscapes
$

20.00
THE PORNO LANDSCAPES
Edition of 125
6x9 inches

Dumbfounded by the very site of the photograph in 1859, Oliver Wendell Holmes spoke so perfectly naively that every visible thing existing in the physical world is constantly shedding "skins" of itself—likenesses that exist momentarily as time continues to pass. To Holmes, and myself, perhaps just as naive and zealous, the camera is a witness, capturing this unseen experiential data that refers to a very specific set of circumstances.

This has been my rationale and fascination with vintage appropriated/found photography. The photographs in this series were made with a pinhole camera, set to take long exposure photographs of video clips of vintage gay porn. I was drawn to this imagery because of the inherent sexual and romantic freedom portrayed during a time when such free behavior was a near impossibility. To see other men live the banalities of everyday life, in what I imagine could be a lonely and stifling life at that time (the films date from the 1960s to the early 1980s), the mundane and romantic interludes could be just as compelling as the sexual activities portrayed. These are the scenes I selected to photograph, where desire, romance, and even perhaps love are conflated with baser motivations. I let my camera linger over these scenes, and perhaps within these complicated cultural artifacts, there can be some kind of sublime harmony, some energy that can live on perpetually outside of the closet, away from AIDS, a way of protecting sentiment from reality.